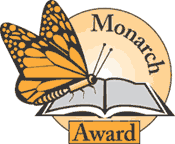 2019 Monarch Award Master List
After the Fall / Dan Santat
Bob, Not Bob! / Liz Garton Scanlon & Audrey Vernick
Claymates / Dev Petty
Coyote Moon / Maria Gianferrari
Creepy Pair of Underwear! / Aaron Reynolds
A Different Pond / Bao Phi
Emmanuel's Dream: the True Story of Emmanuel Ofosu Yeboah / Laurie Ann Thompson
If You Plant a Seed / Kadir Nelson
The Infamous Ratsos / Kara LaReau
Jabari Jumps / Gaia Cornwall
John Deere, That's Who! / Tracy Nelson Maurer
The Marigold Mess / Jacqueline Jules
The Night Gardener / Terry Fan & Eric Fan
Six Dots: a Story of Young Louis Braille / Jen Bryant
Stay: a Girl, a Dog, a Bucket List / Kate Klise
Tooth By Tooth: Comparing Fangs, Tusks, and Chompers / Sara Levine
The Water Princess / Susan Verde
We Are Growing! / Laurie Keller
When Green Becomes Tomatoes: Poems For All Seasons / Julie Fogliano
Zoey and Sassafras: Dragons & Marshmallows / Asia Citro
.
.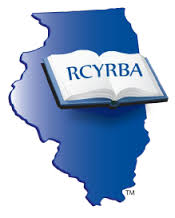 2019 Rebecca Caudill
Young Readers' Book Award
.
Better Nate Than Ever / Tim Federle
Booked / Kwame Alexander
Falling Over Sideways / Jordan Sonnenblick
Ghost / Jason Reynolds
The Goldfish Boy / Lisa Thompson
The Inquisitor's Tale / Adam Gidwitz
The Iron Trial / Holly Black & Cassandra Clare
It Ain't So Awful, Falafael / Firoozeh Dumas
Lily and Dunkin / Donna Gephart
March, Book 1 / John Lewis
Me and Marvin Gardens / Amy Sarig King
Moo / Sharon Creech
Ms. Bixby's Last Day / John David Anderson
One Half From the East / Nadia Hashimi
Paper Things / Jennifer Richard Jacobson
Sachiko: A Nagasaki Bomb Survivor's Story / Caren Stelson
Unbound / Ann Burg
Undefeated / Steve Sheinkin
Upside Down in the Middle of Nowhere / Julie Lamana
We Will Not Be Silent / Russell Freedman

2019 Bluestem Master List
Ada's Violin: the Story of the Recycled Orchestra of Paraguay / Susan Hood & Sally Wern Comport
Amina's Voice / Hena Khan
City of Ember / Jeanne DuPrau
Counting Thyme / Melanie Conklin
Diamond Willow / Helen Frost
Diva and Flea / Mo Willems & Tony DiTerlizzi
Fish In a Tree / Linda Mulally Hunt
Funny Bones: Posada and his Day of the Dead Calaveras / Duncan Tonatiuh
Game Changer: John Mclendon and the Secret Game / John Coy & Randy DuBurke
A Handful of Stars / Cynthia Lord
I Dissent: Ruth Bader Ginsberg Makes Her Mark / Deby Levy & Elizabeth Badderly
Moo / Sharon Creech
Ms. Bixby's Last Day / John David Anderson
Project Mulberry / Linda Sue Park
The Secret Subway / Shana Corey & Red Nose Studios
Tangle of Knots / Lisa Graff
Ugly: a Memoir / Robert Hoge & Keith Robinson
What Was the Great Chicago Fire? / Janet B. Pascal & Tim Foley
Whoosh! Lonnie Johnson's Super-Soaking Stream of Inventions / Chris Barton & Don Tate
Wish / Barbara O'Connor
.
.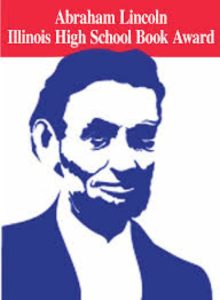 2019 Lincoln Award:
Illinois Teen Readers' Choice
All We Have Left / Wendy Mills
American Street / Ibi Zoboi
Beartown / Fredrik Backman
Born a Crime: Stories from a South African Childhood / Trevor Noah
Fat Boy vs. the Cheerleaders/Gabe Johnson Takes Over / Geoff Herbach
Girl In Pieces* / Kathleen Glasgow
Goodbye Days / Jeff Zentner
The Hate U Give / Angie Thomas
Illuminae* / Amie Kaufman & Jay Kristoff
A List of Cages* / Robin Roe
Ms. Marvel, Vol. 1: No Normal / G. Willow Wilson & Adrian Alphona
One of Us Is Lying / Karen M. McManus
Paper Girls, Vol. 1 / Brian K. Vaughan & Cliff Chiang
The Radium Girls: the Dark Story of America's Shining Women / Kate Moore
Scythe / Neal Shusterman
The Thousandth Floor / Katharine McGee
Three Dark Crowns / Kendare Blake
We Are Okay* / Nina LaCour
When Dimple Met Rishi / Sandhya Menon
Wolf By Wolf / Ryan Graudin
* Student Reader Selections